Motorbike For rent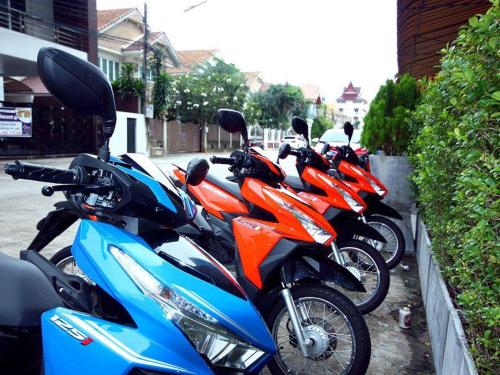 Renting a motorbike in Patong is perhaps the easiest and most convenient way of getting around the island and seeing the sights. The scooters are extremely simple to operate and can go through the worst of the traffic, getting you from place to place in the quickest time, with ample parking space available almost everywhere. They are also one of the cheapest modes of transport. Breezotel also offer the huge amount of motorbikes for rent along the year.
Day tours/Sightseeing Service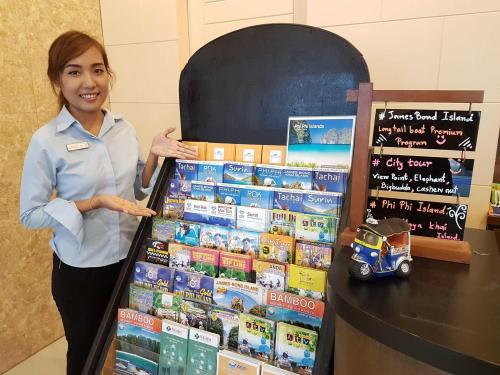 Breezotel offer one of the widest selection of Day Tours/Day Trips sightseeing and Tour packages in Phuket at the prices guaranteed including Phi Phi Island, Krabi, Similan Islands, Raya Island, Coral Island, Khao Sok National Park, Khao Lak,James Bond Island, Phang Nga National Park, Adventure Tours and Elephant trekking.You can book in confidence as we are members of Tourist Authority of Thailand Membership OTD 33/07051.Contact our front office staffs, they are waiting to recommend you!
Premium A la Carte Breakfast Sets (Various choices)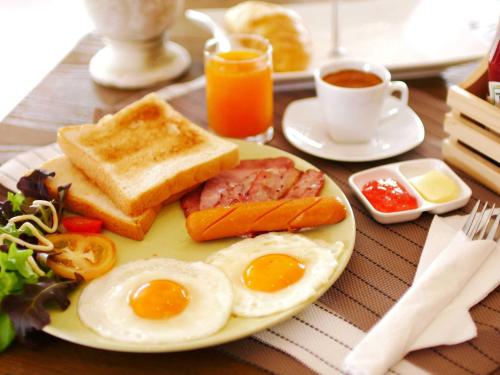 That's right, the most important meal of the day just happens to be our specialty. At Breezotel, we know breakfast, Put those great combination together and our guests receive premium american breakfasts that are right portion, cook fresh, casual and served up when you want them. Any breakfast, any time means you never have to skip your most important meal, even if you've overslept, again.